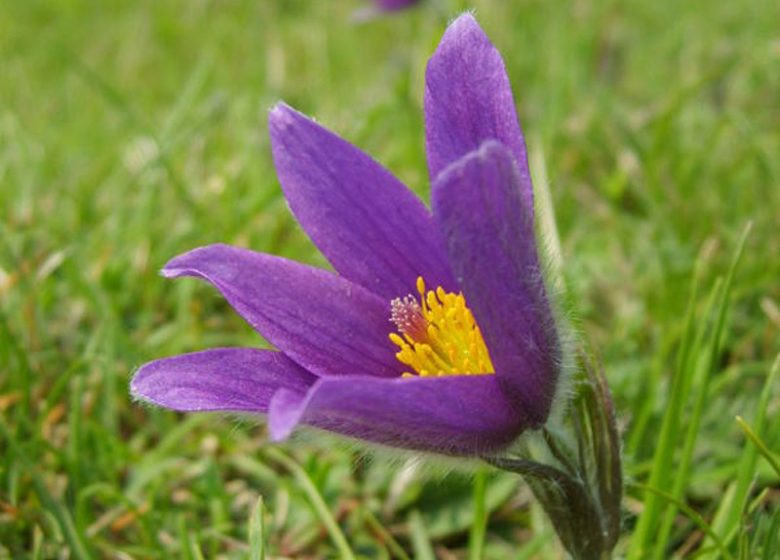 "After two years of work and securing the National Nature Reserve of the "Coteau de Mesnil-Soleil", in the municipalities of Damblainville and Versainville, the Department of Calvados and the Conservatory of Natural Spaces of Normandy have reopened the site. to the general public on July 1, 2021."

The hillside of Mesnil-Soleil is in the town of Damblainville. It is part of the Monts d'Eraines and constitutes their southern limit. It culminates at 156 m and has a drop of 50 m.
A subsoil composed of limestone sedimentary rocks, a southern exposure responsible for a pronounced thermal amplitude and a steep topography explain the presence on the slopes of a particular and unique vegetation in Lower Normandy.

This flora is responsible for the development of a whole procession of flora and fauna particular and characteristic of dry and hot grasslands.

We encounter very rare plants, some of which only exist there for Basse-Normandie (Minimal Coronille) or even for the entire North-Western quarter of France (Large-flowered Brunelle). Orchids abound as well as many other plants characteristic of these environments.

To feed or reproduce, many insects depend on a plant species. This explains the presence of more than 200 species of butterflies.

* Attention, on the Nature Reserve, only the marked path is authorized to the public. Due to the presence of animals used for grazing, dogs are strictly prohibited, even on a leash.