Starting from the English Channel and descending towards the Atlantic, the Vélo Francette® makes you discover the flavors of a sweet France. Crossing Normandy, Pays de la Loire and Poitou Charentes, the cycle route connects Ouistreham to La Rochelle. Unearth an unsuspected architectural heritage and fall under the spell of the towns and villages of the French countryside by bike!
As a couple, with family, with friends…
La Vélo Francette® offers a trip on a human scale, through quality and secure itineraries, in an authentic France.
Pont-d'Ouilly, stage of the Vélo Francette® in Suisse Normande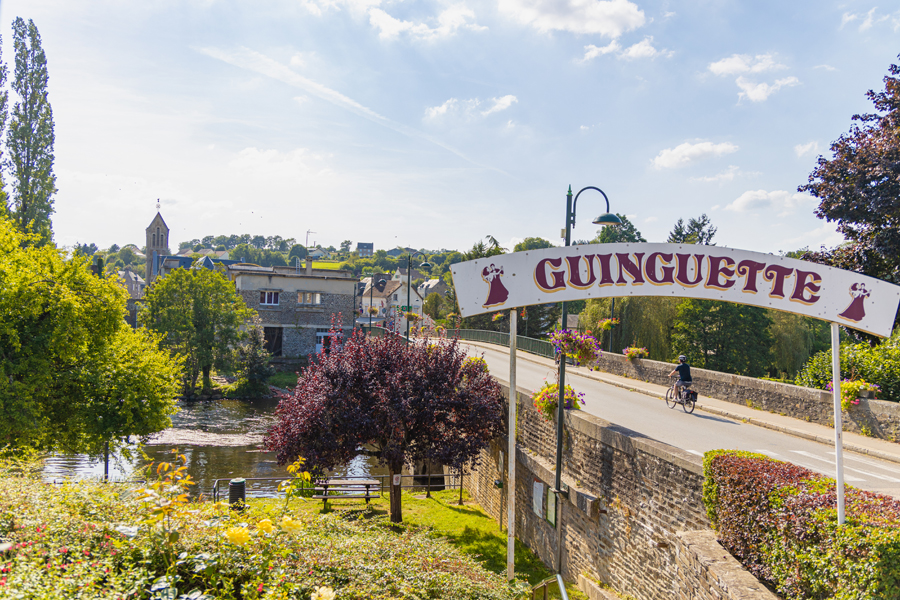 Ideally located, the green resort of Pont-d'Ouilly welcomes cyclists to the heart of Swiss Normandy. Several establishments with the Accueil Vélo label welcome you for a regenerating and warm break.
Whether you want to start your journey on the Vélo Francette® or take advantage of a saving stopover, the charming village of Pont-d'Ouilly welcomes you with open arms and offers you all the necessary services. For a simple refueling or for a well-deserved rest on the banks of the Orne, benefit from quality equipment on site.
Do you have some time to prolong the pleasure?
Try other activities in the sector: hiking or nautical activities thanks to Pont d'Ouilly Leisure, the reference leisure base in Swiss Normandy !