A major hiking route, the GR® Tour de la Suisse Normande takes you on a discovery of the most emblematic sites of Swiss Normandy.
The GR® Tour of Suisse Normande: a route with exceptional panoramas
Elected "GR® favorite of the French 2023″, this 113 kilometer route can be divided into 6 stages with stops in the essential towns of Suisse Normande: Thury-Harcourt (Le Hom), Clécy, Saint Philbert sur Orne, Condé in Normandy or Pont-d'Ouilly.
Take these hiking trails on horseback on the Calvados and the Orne to discover sometimes unexpected landscapes. Meanders, deep gorges, mountain relief... Exceptional panoramas await you! The fauna and flora present on the course also promise you some surprises. On your way, you may come across an otter or a pearl mussel, both protected species.
Stage in Pont-d'Ouilly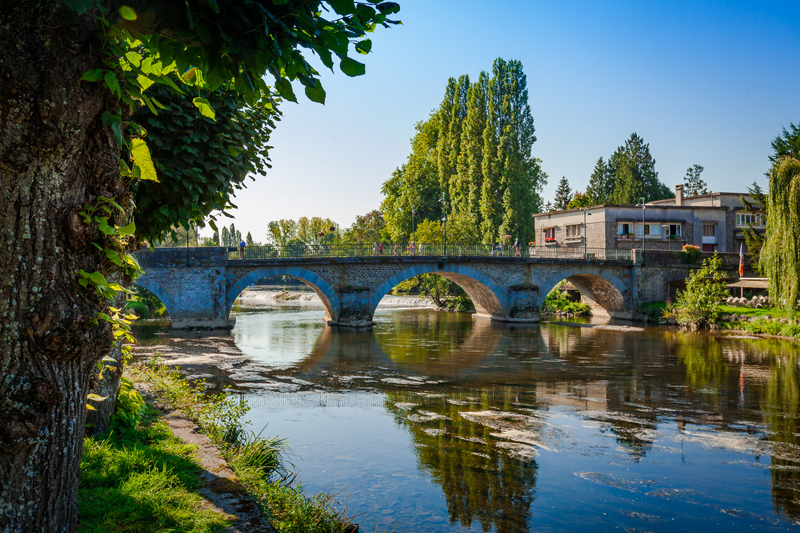 On your way, stop at Pont-d'Ouilly, charming and dynamic resort in the heart of Swiss Normandy. For a gourmet break or for an extended stopover, the village and its inhabitants welcome you with open arms and offer you all the necessary services. Leisure, shops, restaurants or even accommodation… You will find everything you need in the town or nearby.