Looking for a 100% Norman getaway? The Falaise – Suisse Normande destination is the ideal starting point to discover Normandy by motorhome!
Take advantage of all the facilities and equipment you need on site: emptying areas, free parking near sites and amenities, petrol stations, car washes and also many food shops to easily supply you. It is very simple : everything is close !
Falaise, in the heart of the medieval city of William the conqueror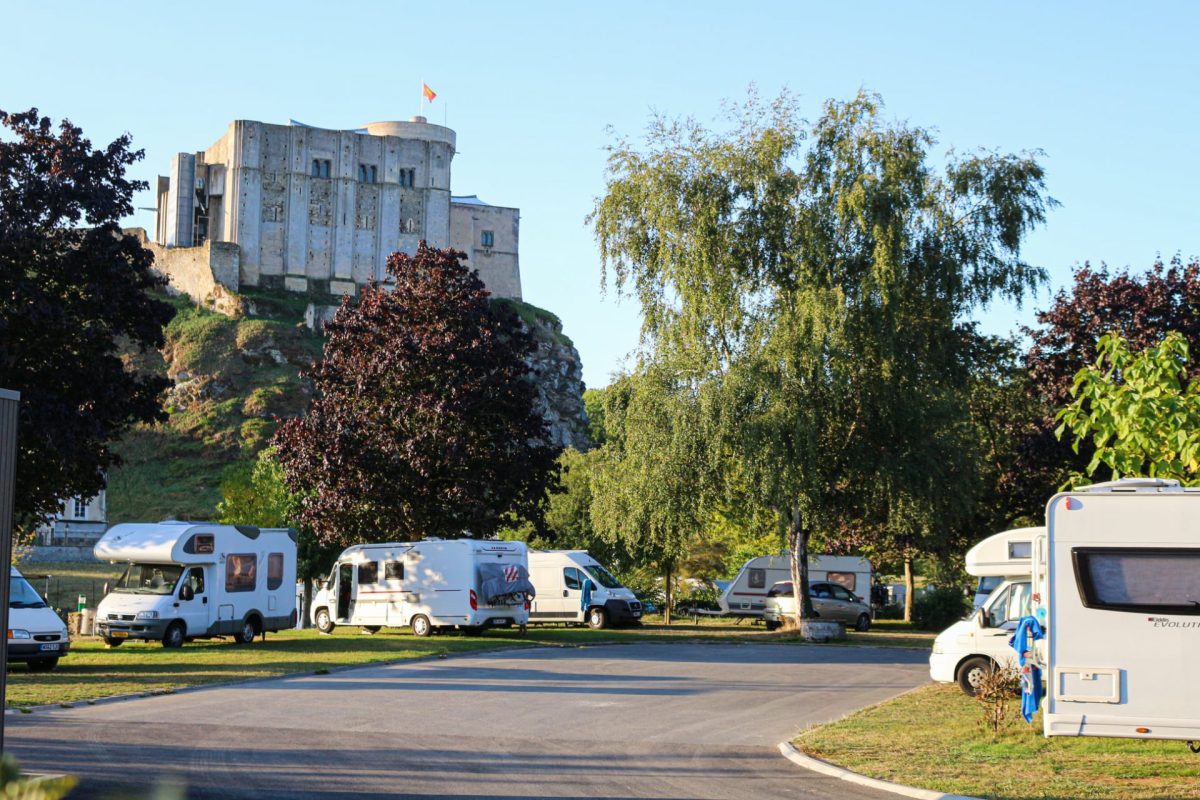 Services and quality
With its 8200 inhabitants, the medieval town of Falaise has all the assets to welcome you: a full range of services worthy of big cities, comfortable parking options, a central position in Normandy, and an exceptional heritage and landscape environment!
Secure parking in the city center
Once parked at the campsite, only 5 minutes separate you from the city center. On foot or by bike, discover the medieval town of Falaise, and its many sites and shops. In addition to its classic pitches with trees, the campsite also offers a dedicated parking area as well as an emptying area.
In the heart of nature: the Suisse Normande by motorhome
Need to escape to the very heart of nature? Discover the incredible charms of the Suisse Normandeand its preserved environment. From Pont-d'Ouilly to the Natural site of La Roche d'Oëtre, theSuisse Normandeis the perfect place to recharge your batteries thanks to multiple activities: canoeing, kayaking, or pedal boating, hiking or mountain biking, tree climbing or even a fishing trip.
Pont-d'Ouilly: charming village in Suisse Normande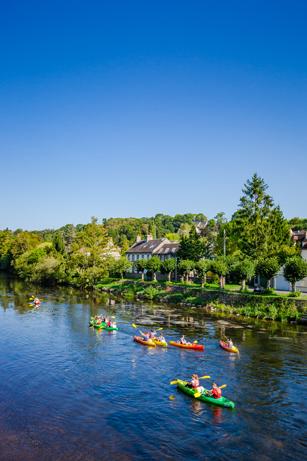 Drop your bags at Pont-d'Ouilly ! This typical village will offer you the calm of the countryside and all the necessary amenities. A benchmark resort for outdoor activities, the charming village has some unforgettable outings in store for you.
Privileged locations
For a real immersion in the heart of nature, our partners welcome you to their campsites in the heart of the Suisse Normande. Dream locations and a change of scenery guaranteed!