Established in Livarot, in the heart of the Pays d'Auge, since 1910, the reputation of Fromagerie E. Graindorge is second to none. Several generations of cheese makers, with identical values ​​and know-how, have succeeded in making Livarot and Pont l'Evêque, Norman PDO cheeses.
Le Graindorge Cheese Village invites you to discover the production of these two cheeses for which Normandy is famous thanks to a corridor of glazed galleries within the production workshop itself.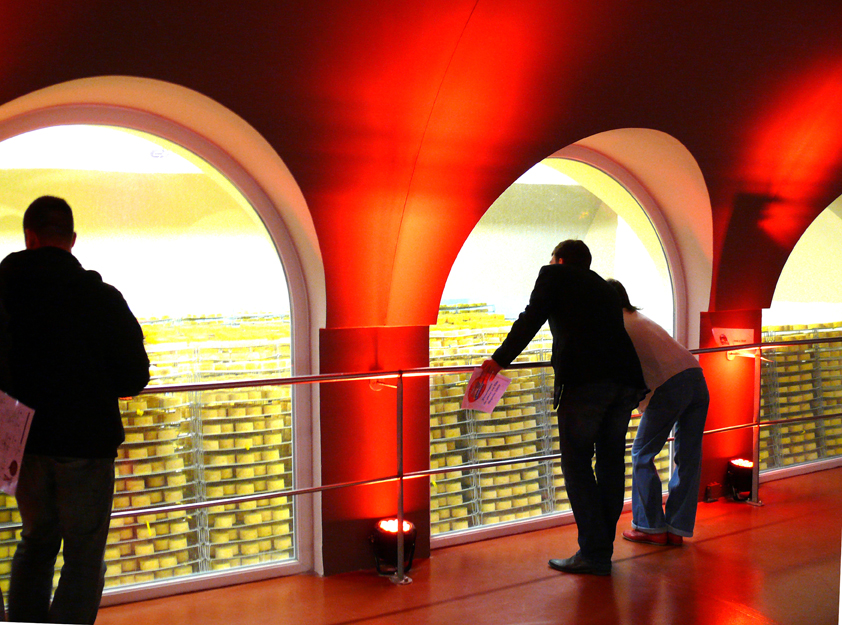 Le Village Fromager – Fromagerie Graindorge (cheese factory)
Visit
Since 2004, the Village Fromager offers a total immersion in the life of the E. Graindorge cheese dairy and allows you to discover the stages of cheese making through a corridor of glass galleries. On 2000 m², the visit, playful and interactive, is punctuated by films, explanatory panels and games.
In order to attend all stages of production, it is advisable to visit the site in the morning.
The Cheese Bar
In July and August, the visit to the Village Fromager ends with the "Cheese Bar": a plate of different cheeses with the Protected Designation of Origin of Normandy is offered to the visitor. The principle is simple: discover the flavors of Normandy in a friendly way through a tasting of specially matured cheeses.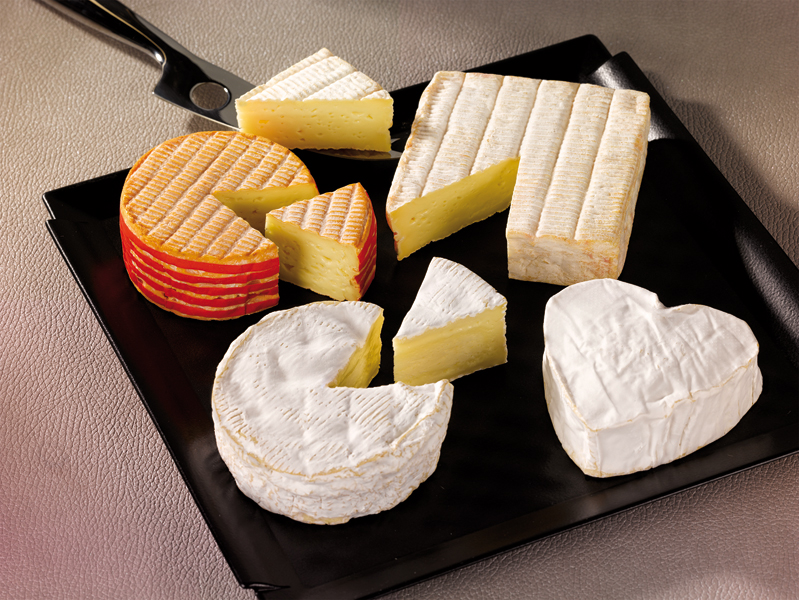 Opening time
| Dates | Opening hours |
| --- | --- |
| From April 1 to June 30 | Monday to Saturday from 9:30 a.m. to 13 p.m. and from 14 p.m. to 17:30 p.m. |
| From July 1 to August 31 | Monday to Saturday from 9:30 a.m. to 17:30 p.m. and Sunday from 10:30 a.m. to 17:30 p.m. |
| From September 1 to October 31 | Monday to Saturday from 9:30 a.m. to 13 p.m. and from 14 p.m. to 17:30 p.m. |
Come to the Fromagerie
Le Village Fromager – Fromagerie Graindorge (cheese factory)
42 rue du Général Leclerc
14140 LIVAROT-PAYS-D'AUGE

02 31 48 20 10
Calculate my route