In the heart of Normandy, near Falaise, Arpents du Soleil is the first vineyard in the region. A place to discover absolutely!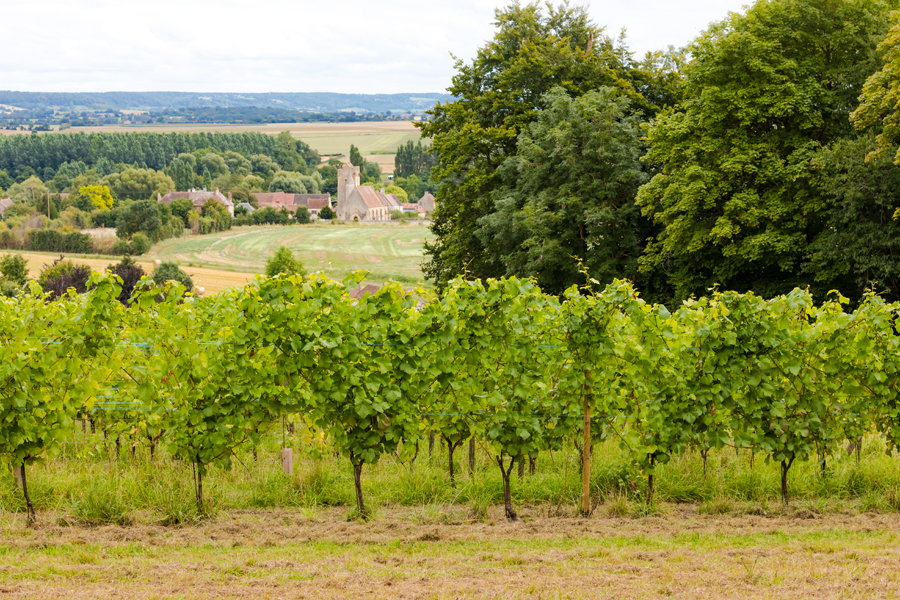 Arpents du Soleil, the first vineyard in Normandy
It is thanks to his overflowing passion and undoubtedly a touch of madness, that Gérard Samson revived this vineyard which had existed since the Middle Ages and whose existence had fallen into oblivion. Blessed with exceptional soil and sunshine from which it takes its name, the estate produces delicate white and red wines, which have won several awards.
The official "High Environmental Value" certification of Arpents du Soleil attests to the winegrower's involvement in favor of the environment.
Hachette Wine Guide
In 2022, the wine of Les Arpents du Soleil was selected for the twentieth time by the famous Guide Hachette des Vins. Its first selection dates back to 1998, the year of production of its first vintage!
Opening of the cellar
From January 01 to December 31
Monday
Open from 14 a.m. to 18 p.m.
Tuesday
Open from 14 a.m. to 18 p.m.
Thursday
Open from 14 a.m. to 18 p.m.
Friday
Open from 14 a.m. to 18 p.m.
Saturday
Open from 14 a.m. to 18 p.m.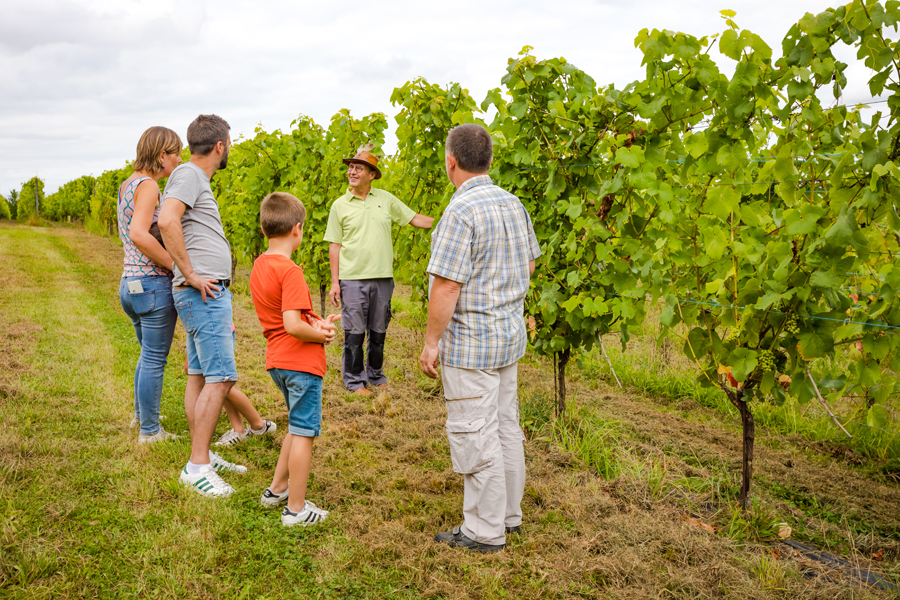 Visit the vineyard
Growing wine in Normandy is a rare thing!
Every Thursday afternoon at 14:30 p.m., from mid-April to mid-November, Monsieur Samson shares his passion for wine with you and invites you to discover his estate. The visit to the vineyard is followed by a tasting in the cellar, something to delight your taste buds!
All dates have passed. Please contact the organizer for more information.
Price
| Type | Price |
| --- | --- |
| Basic price – Adult Full price | €9,50 |
Come to the vineyard
Acres of the Sun
Chemin des Vignes
14170 VENDEUVRE

+02 (31)40 71 82 XNUMX XNUMX
Calculate my route