A few kilometers from the medieval city of Falaise, at the heart of the Suisse Normande, the green resort of Pont-d'Ouilly is the unmissable meeting place for lovers of adventure and nature. This emblematic village is crossed by the Orne and the Noireau which give it its special charm.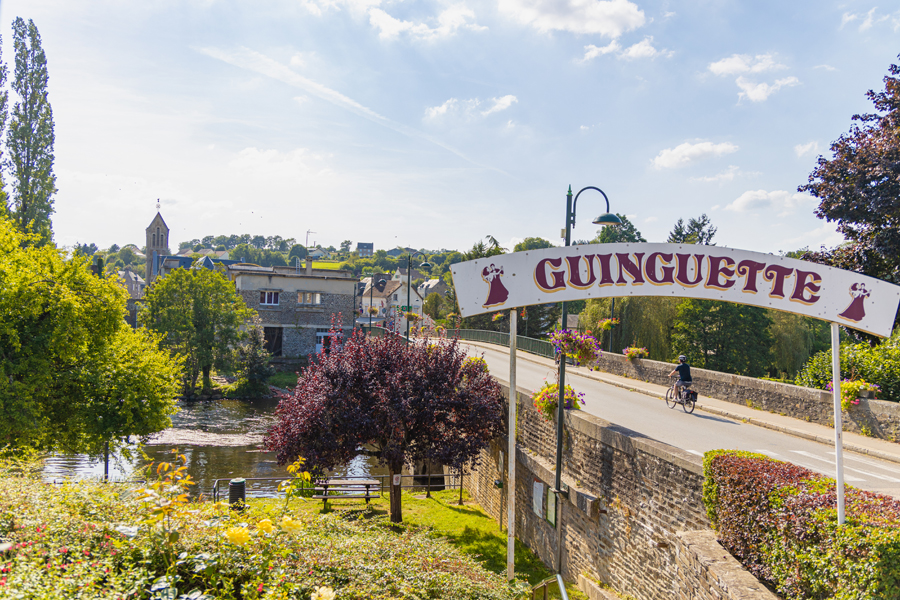 Pont-d'Ouilly, "the place to be" in Suisse Normande!
Essential step of the BikeFrancette, Pont-d'Ouilly is a surprising place! Its apparent tranquility contrasts with the energy and enthusiasm emanating from its inhabitants.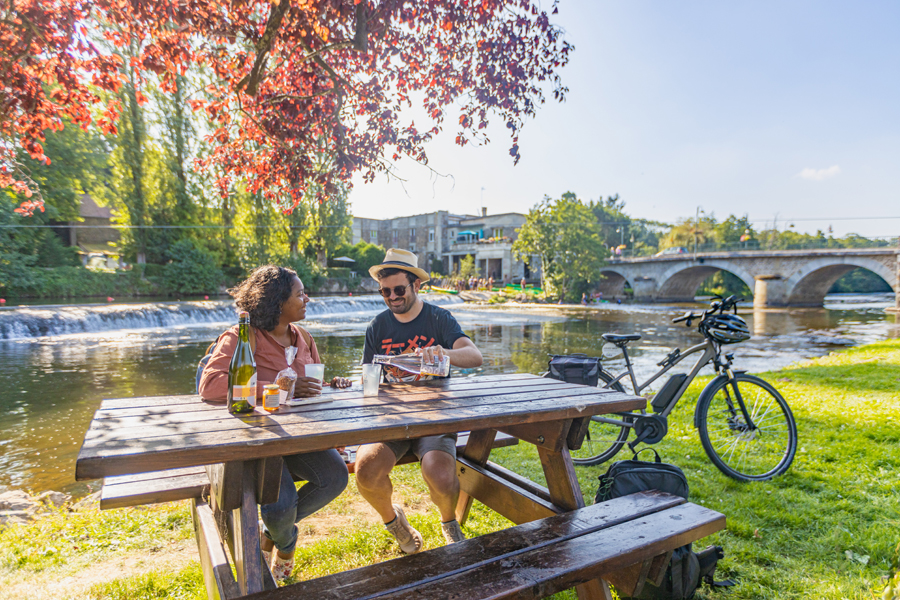 Hikers, kayakers, cyclists, paragliders meet in Pont-d'Ouilly in a family atmosphere... and festive!
From spring, during the Ascension weekend, the resort comes alive thanks to the festival The Extroverts : a virtuous event combining outdoor recreation for the whole family and convivial moments punctuated by free music concerts.
And all summer long, the village lives to the rhythm of concerts and other musical events. Every Monday evening, the banks of the Orne vibrate to the sound of guitars and drums. On Sunday afternoons, accordion tunes resound from the Guinguette and delight dance lovers.
Pont-d'Ouilly Loisirs, the benchmark leisure center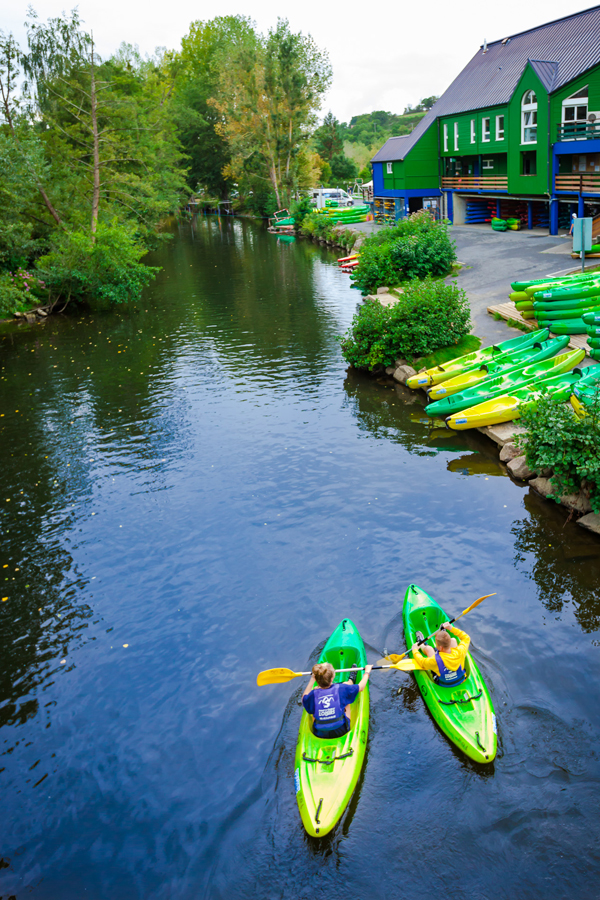 Pont d'Ouilly Leisure, the reference outdoor base in Suisse Normande, invites you to fill up on sensations!
With 40 years of experience, Pont d'Ouilly Leisure is a true flagship of outdoor recreation in Suisse Normande. Renowned for its descent of the Orne Valley by canoe-kayak, the outdoor base offers a multitude of other activities: geocaching, mountain biking, Nordic walking, archery... Supervised by professionals, the many disciplines offered guarantee you to spend an unforgettable moment, with family or friends... And in complete safety.