Fancy a parenthesis in nature? Take a deep breath in Suisse Normande and come and explore the oldest mountains in Europe… in Normandy!
Between Pont-d'Ouilly, La Roche d'Oëtre and Clécy: amazing landscapes in the heart of Normandy
A few kilometers from the landing beaches, Caen, the Norman capital, and Falaise, birthplace of William the Conqueror, the Suisse Normande reaches out to you for a guaranteed change of scenery.
Ready to find
your true Nature?
Alone, with friends or family, the Suisse Normande offers you a range of possibilities to recharge your batteries or fill up on thrills.
Located at the end of the Armorican Massif, the Suisse Normande offers you a diversity of astonishing and preserved landscapes, forged over millennia by time and rivers. Source of inspiration for the Norman Impressionists, the colors and landscapes intertwine in all seasons and time seems to stop to give way to contemplation.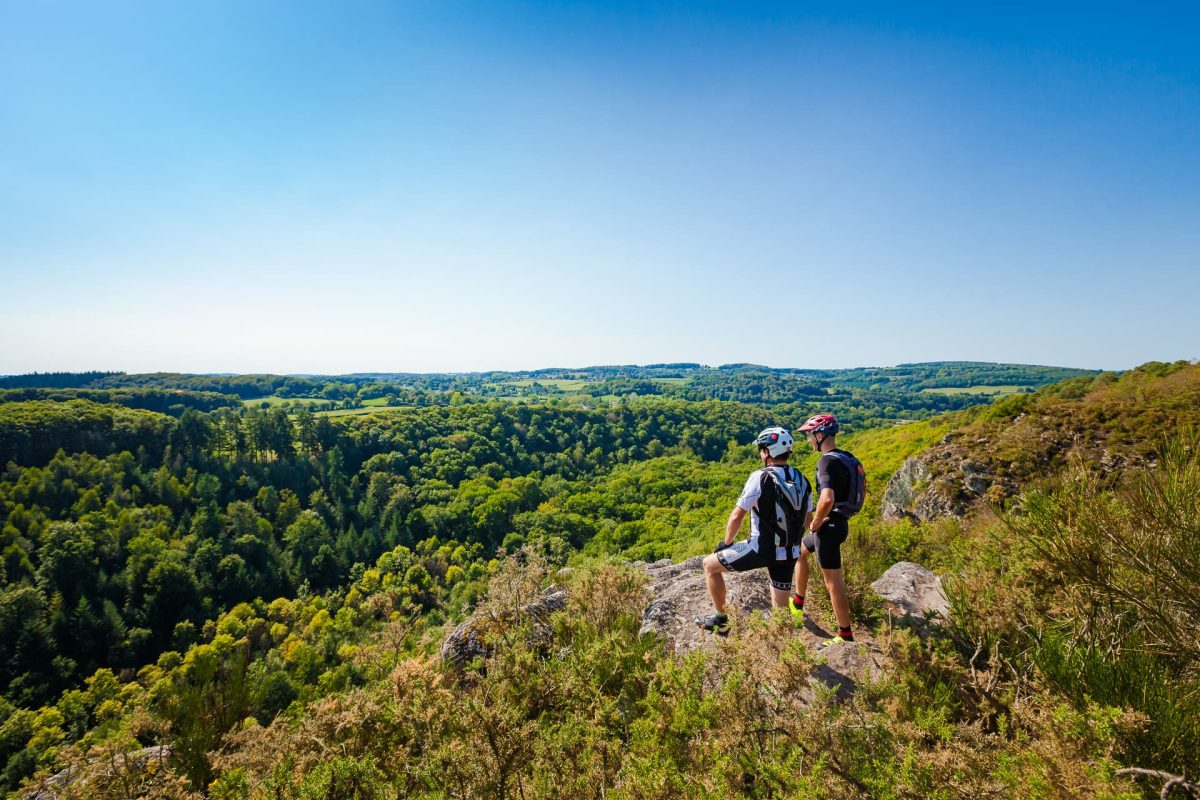 Go to one of the emblematic sites: the Roche d'Oëtre and its vertiginous gorges, Clécy, a village of character with the famous viaduct, or Pont-d'Ouilly, the capital of water sports. On site, take advantage of all the useful services and access to the countless activities of the Suisse Normande!
Suisse Normande: a paradise for hiking and outdoor activities
Alternating between bocage and forest, punctuated by steep rocky massifs overlooking multiple rivers, the Suisse Normande offers an ideal setting for all lovers of outdoor activities. At the heart of its protected areas, each path, stream or rock is a call to adventure!
Here, hiking is queen and is available for all practices and for all levels. On foot, by bike, by mountain bike and even on horseback, kilometers of marked trails await you. Winding from mountains to valleys, from tumultuous rivers to typical villages, the slightest bend conceals a surprise… impossible to get tired of it!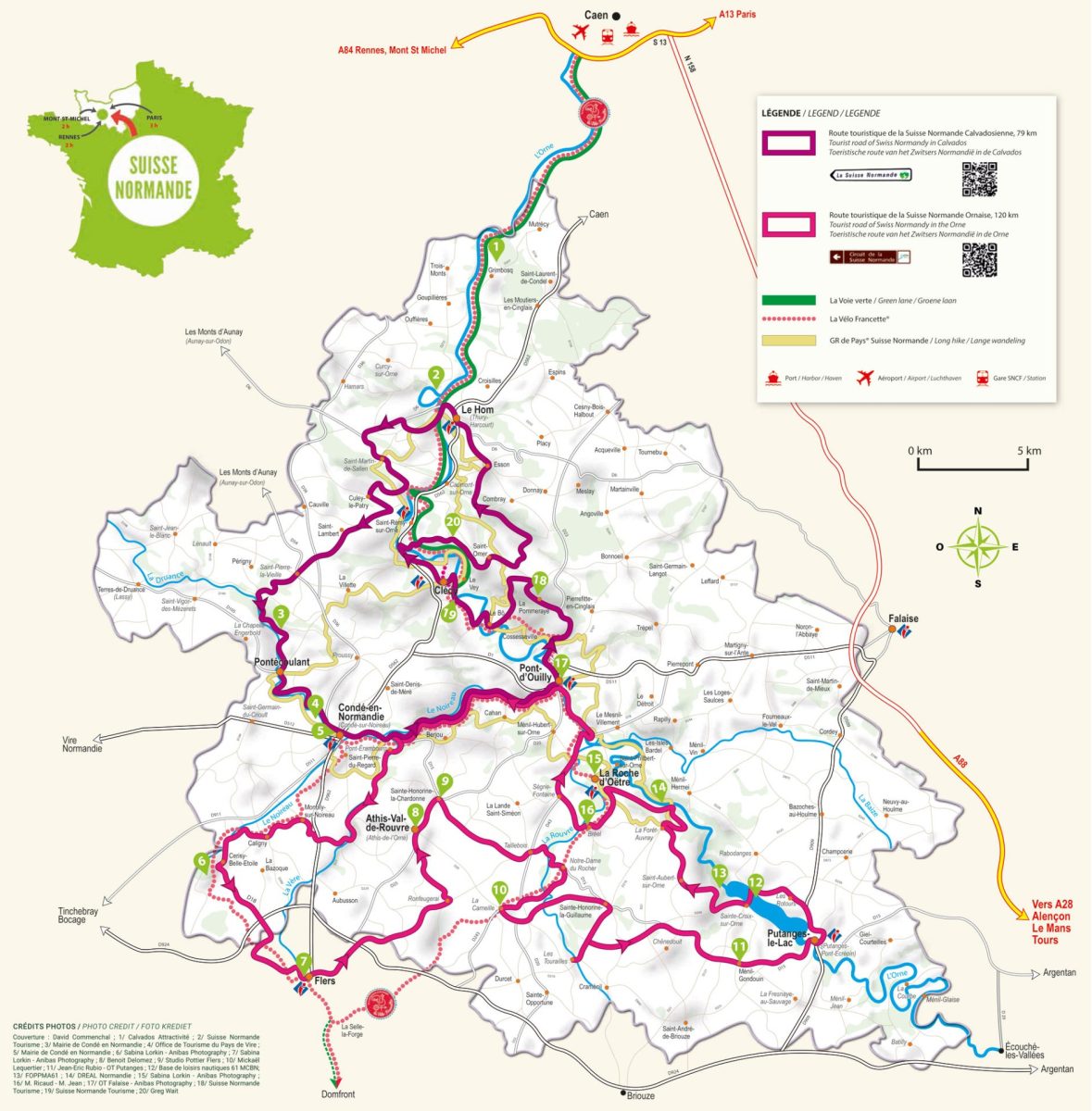 In Suisse Normande, water is omnipresent and has patiently shaped the rock. Embark on a canoe and let yourself be carried away by the current for a discovery of the Orne valley. Follow the river and its meanders, its sumptuous landscapes and its melancholic remains, witnesses of past industrial activity.
Other desires? Many other activities are possible: tree climbing, angling, paragliding, geocaching...