After a fantastic 20th anniversary, the Médiévales de Falaise are back on August 12 and 13, 2023 for a new edition!
Les Médiévales de Falaise: go back to the Middle Ages!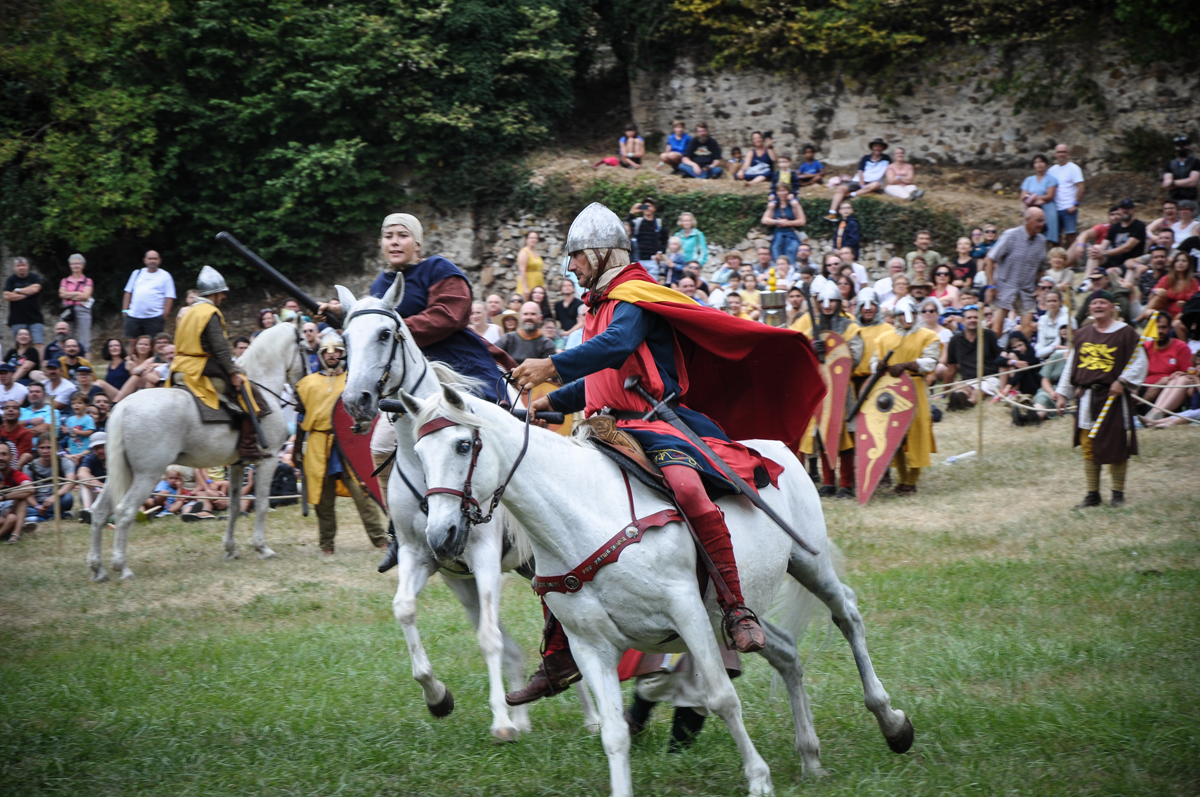 On Saturday August 12 and Sunday August 13, 2023, the medieval city of Falaise takes a leap into the past and plunges you with it into the heart of the Middle Ages!
Like every year, the Falaise Medieval will be an opportunity to fully immerse yourself in life in the Middle Ages. Wanderings, historical reconstructions, civilian and military camps, battle stories and other activities will punctuate your weekend.
Many new features await you this year: falconry shows, fire shows, armored knights, musicians, comedians, monsters and miracle workers... This new edition promises to be full of surprises!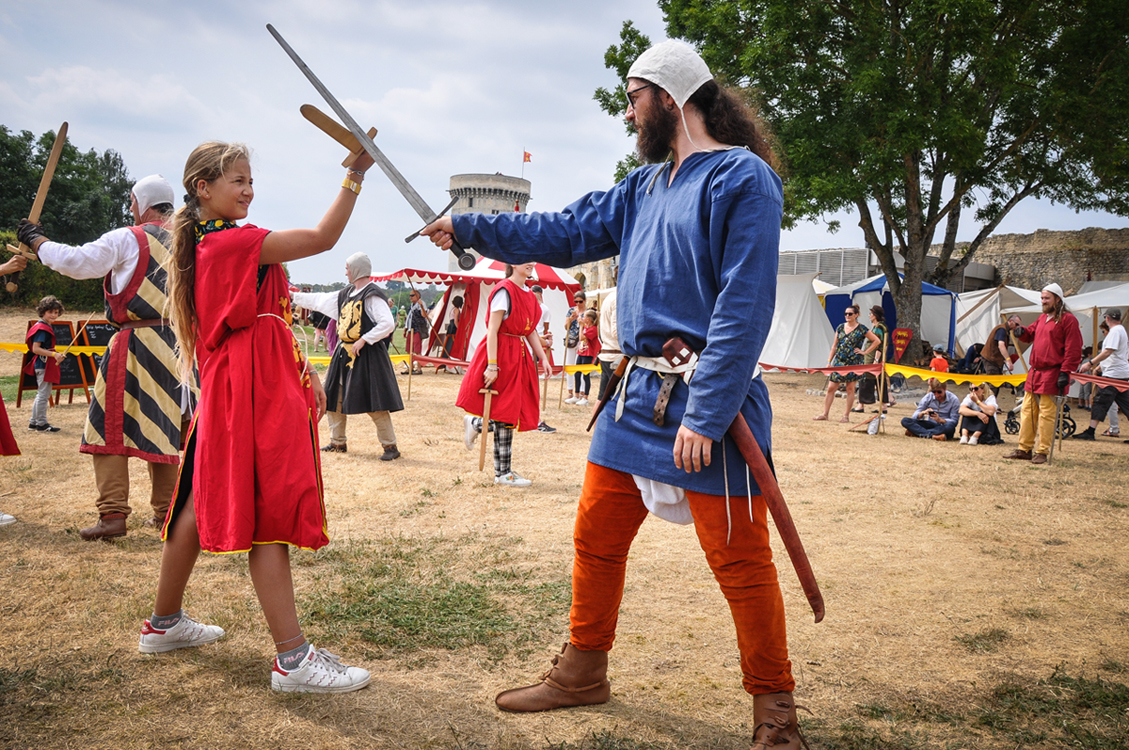 And for those who would like to actively participate in the defense of the medieval city, they can indulge in crossbow shooting, attack the Accrotour or even compete in memorable sword fights. (foam).
Stroll through the aisles of the large medieval market!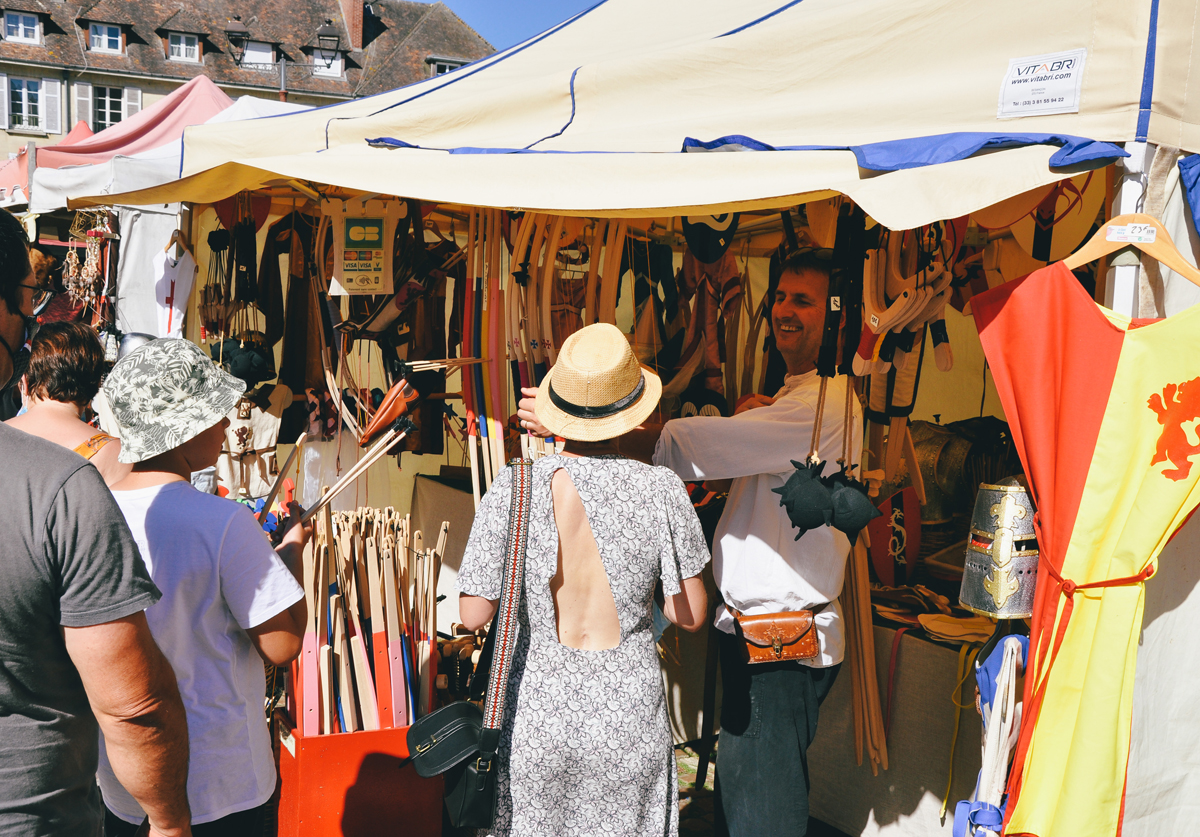 This year again, many stalls will fill the aisles of the traditional medieval and craft market.
Beverages, cutlery, jewellery, leather goods, pastries, confectionery, toys, decorative objects... More than a hundred craftsmen and creators, all passionate about the world of the Middle Ages, will occupy William the Conqueror Square and its surroundings to present their products and know-how throughout the weekend.
And as for during the 20th edition, stalls inspired by the fantastic universe will complete the already substantial offer on the market!
Do not miss !
And on Saturday evening, don't miss the fire show from the Tabrobane company, at 22:30 p.m. at the Château de la Fresnaye.
Charge zone rates
Type
Price
Adult rate

Adult 1 day ticket

8 €
Child rate

1 day child ticket (6-16 years old)

2 €
Adult rate

2-day adult tickets

10 €
Child rate

2-day child ticket (6-16 years old)

4 €
*Free and open access: Craft and medieval market ; concert by Le Madrigal de Condé in the Sainte-Trinité church; and fire show at the Château de la Fresnaye.