Lhas fame from medieval city of Falaise and its castle no longer to do. Idoes it existhowever a place, more confidential, which played a determining role in the history of Normandy: the fountain of Arlette! It was at this fountain that Robert the Magnificent, then Duke of Normandy, saw Arlette for the first time, who would then become the mother of the illustrious William the Conqueror.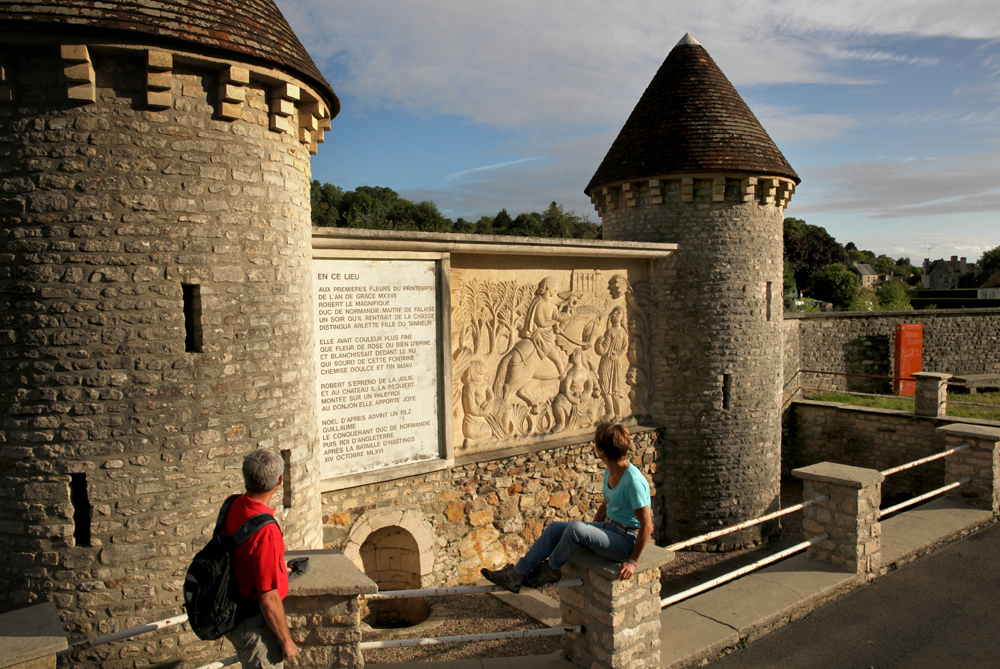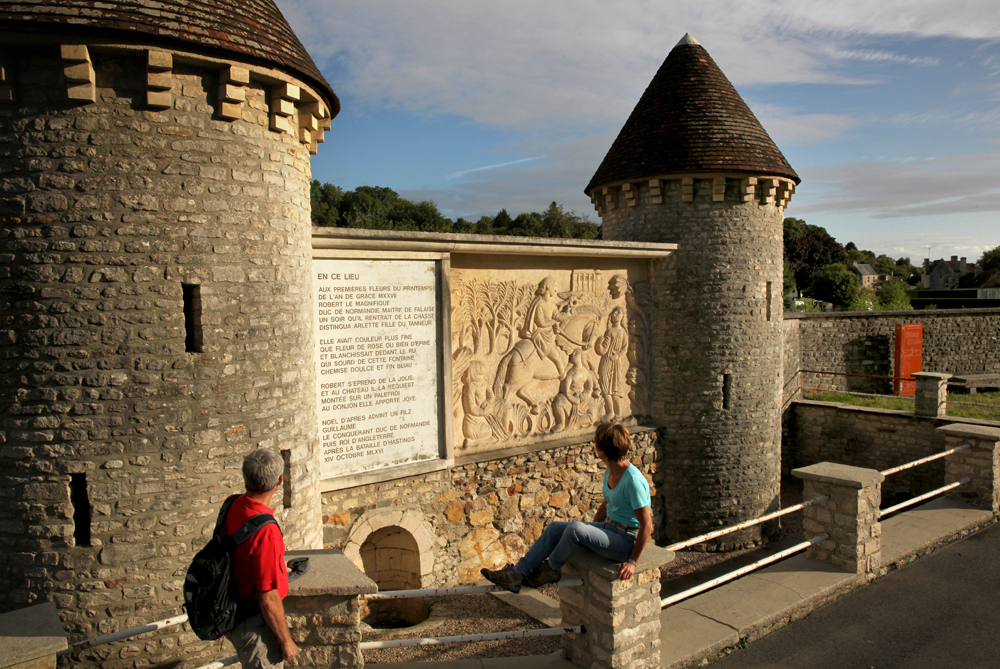 The Arlette fountain: the origins of William the Conqueror
Robert the Magnificent, then Duke of Normandy, enjoyed spending time in the medieval city of Falaise. Legend has it that it was during a stay in the fortified town, on his return from a hunting trip, that he saw Arlette for the first time, daughter of a furrier merchant. He would have fallen madly in love with her the moment he noticed her laundering her laundry at the fountain in Val d'Ante.
Although married, Robert will bring Arlette to his castle. This one will accept but will however require to enter on horseback and through the front door!
During their first night together, Arlette will be awakened by a dream. She saw there a tree coming out of her body and rising very high towards the sky. She will assure Robert that the shade of this tree covered all of Normandy. The latter will then see it as a happy omen. A few months after that night, a child will be born. The young duke will then name him Guillaume, nicknamed the Bastard.
The fountain today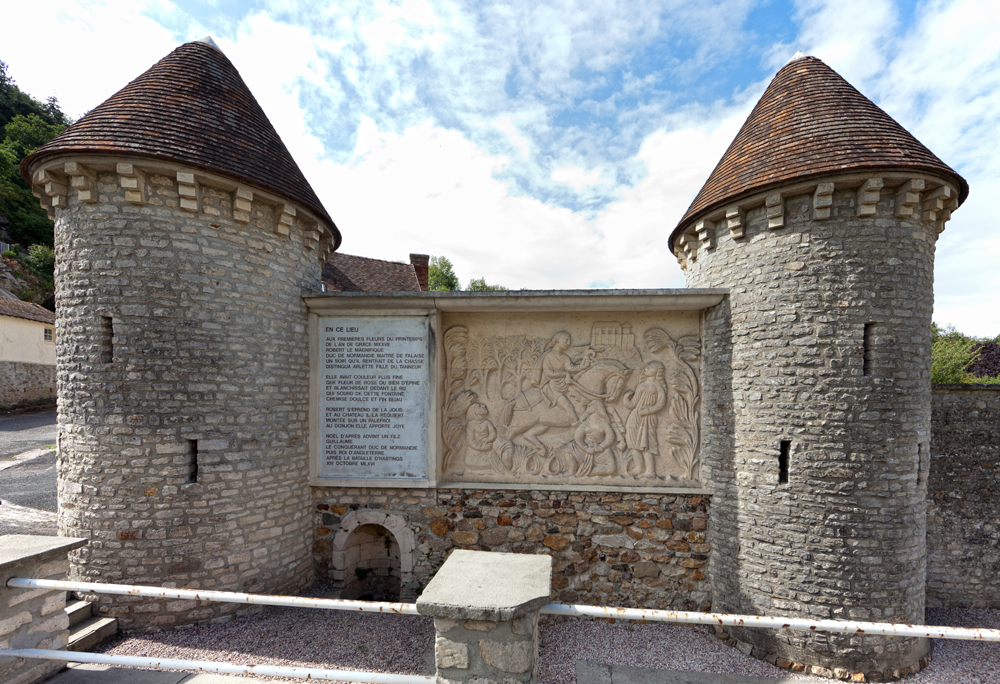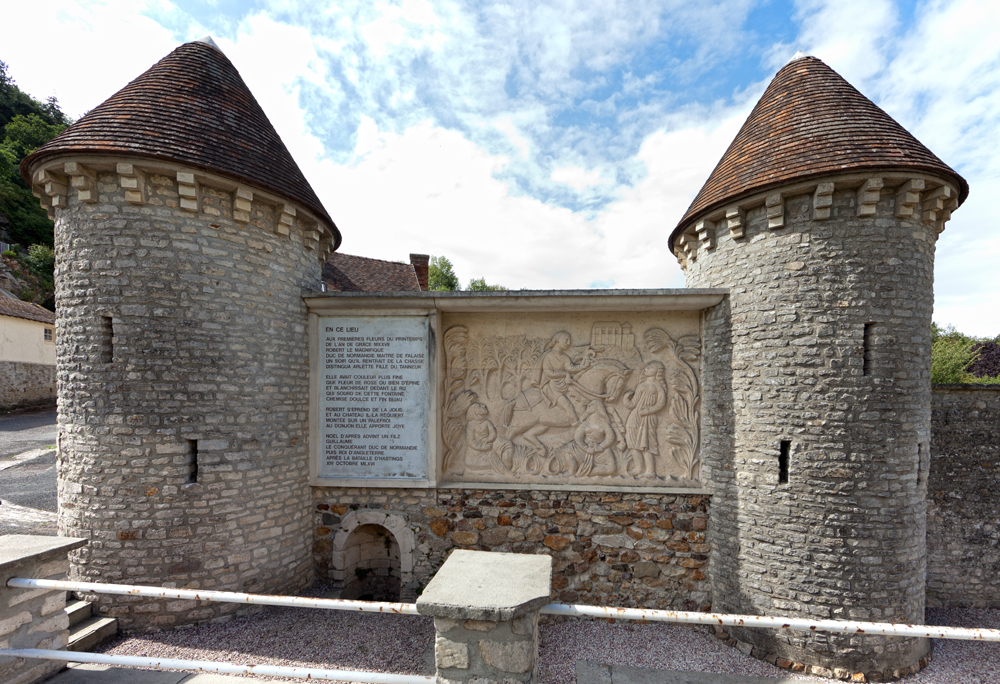 By borrowing the Circuit of the Ramparts, you can discover this emblematic place of Falaise. Restored in the 50s, a fresco evokes the meeting between the parents of William the Conqueror. Robert the Magnificent, perched on his horse, observes Arlette there, while she washes her laundry in the company of other young ladies.
A true romantic story or legend, the Fontaine d'Arlette is now an integral part of Norman history. Many visitors flock every year to come and admire it.
to get there
The fountain of Arlette
Place called the Val d'Ante
14700 FALAISE

02 31 90 17 26
Calculate my route