From the tenth century, the medieval town of Falaise enjoys a privileged status of ducal residence to which it will owe its prosperity. Symbol of this power, the medieval castle founded at the end of the rocky outcrop dominates the surroundings with majesty.
The medieval castle of Falaise, residence of the Dukes of Normandy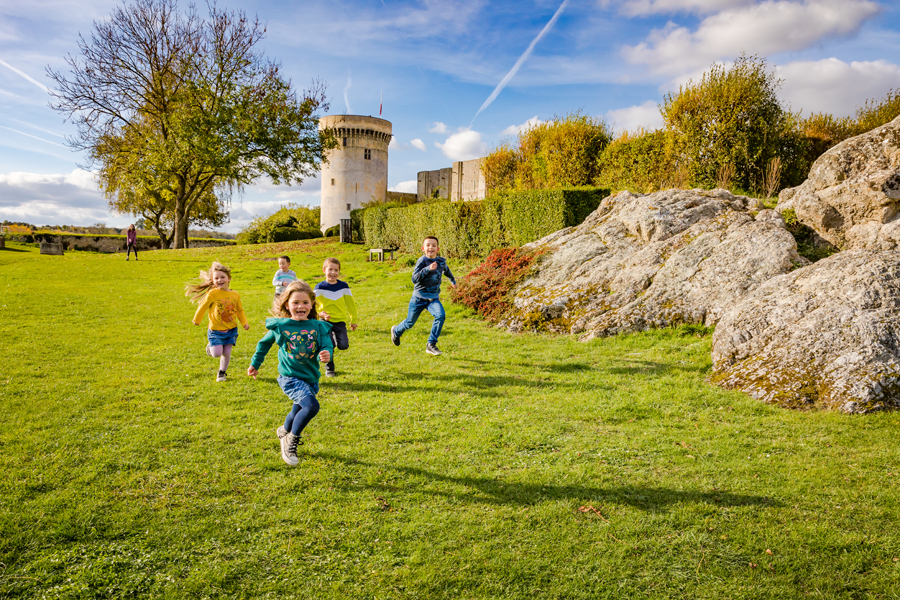 The medieval castle of Falaise is one of the largest castle enclosures in Europe. It shelters in its high court the fortified habitat of the descendants of the Anglo-Norman dynasty. On its own, the Château de Falaise is an open book on the whole history of medieval Normandy. Indeed, if nothing now remains of the original building which saw the birth of William the Conqueror, the current visit to the site allows visitors to discover not one but three dungeons! A unique site and visit to Normandy!
Visiting the Château Guillaume-le-Conquérant in Falaise, a historic experience!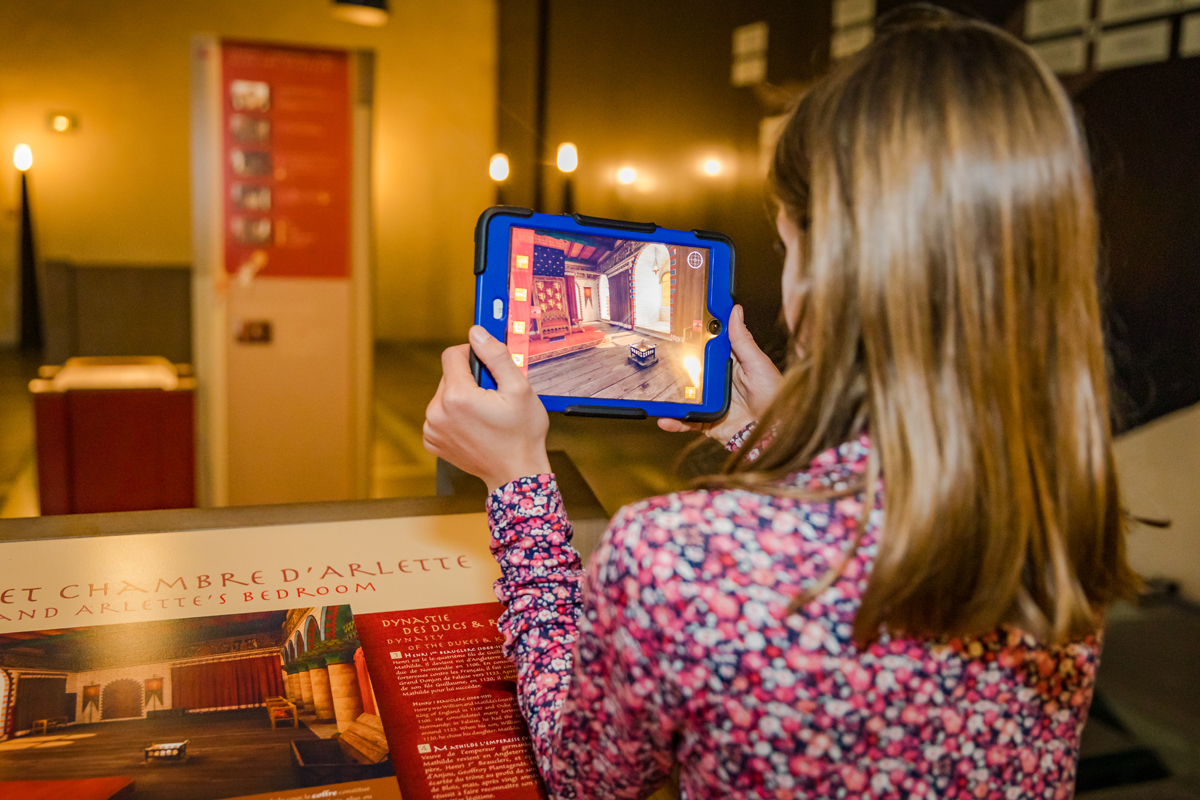 Thanks to the touch tablets provided at the start of the visit, discover the interiors of the dungeons in virtual reconstruction and enter into the intimacy of the illustrious characters who made the history of this formidable stronghold.
From the small keep to the Aula, passing by the impressive Talbot Tower, explore the different spaces and meet the great figures who left their mark on the Anglo-Norman domain. Dukes of Normandy, descendants of William the Conqueror and kings of France: listen to the highlights of their adventures.
The favorite monument of the French
Finalist of the program Le Monument Préféré des Français in 2021, the Château de Falaise climbed the steps of the podium by rising to second place in the competition, thus making it the favorite castle of the French.
Animations to go back in time
Throughout the year, many events complete the permanent scenography. The mediators of the Château de Falaise offer guided tours during weekends and school holidays.
Occasional events such as Pierres en Lumières or the European Heritage Days bring the area back to life several times a year.
In August, these are the Medievals of Falaise, a real highlight of the season, which takes the whole town back to the Middle Ages. For a weekend, re-enactment companies and medieval stalls restore the medieval city to its former glory.
And finally, in December, there is a storytelling exhibition with life-size decorations that decorates the interior of the dungeons of the Château de Falaise. Something to make young and old dream during the end of year celebrations.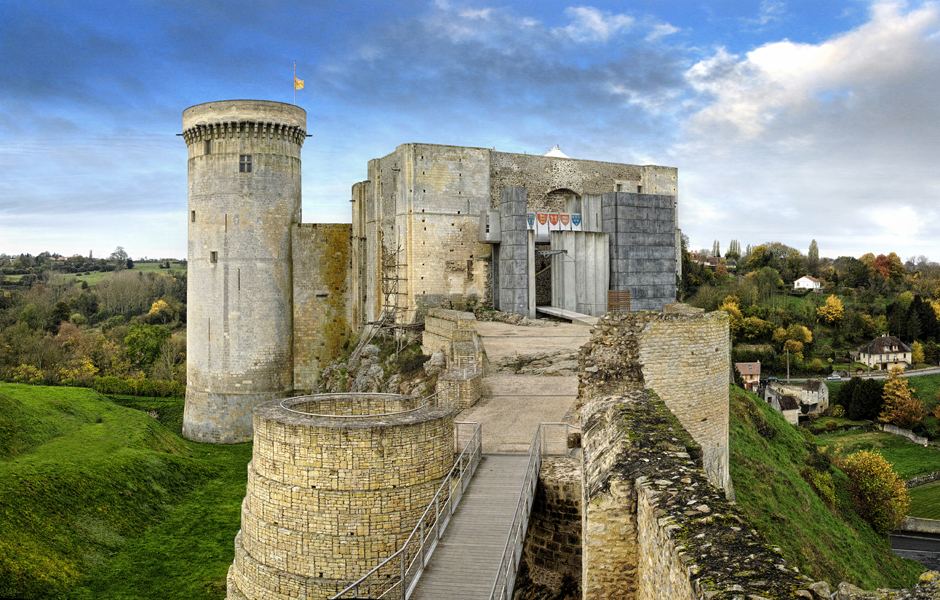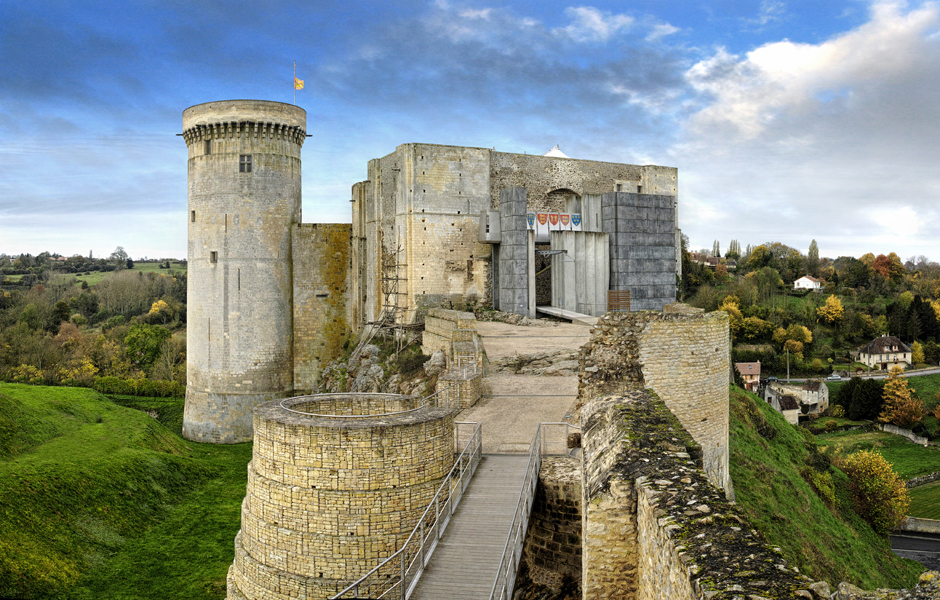 Opening time
Dates
Schedules
From February 4 to July 7
Every day from 10h to 18h
From July 8 to September 3
Every day from 10 a.m. to 19 p.m.
From September 4 to January 7, 2024
(closed on November 6, 7 and 8, December 25 and January 1)
Every day from 10h to 18h

Prices
Type
Price
Basic price – Adult Full price
€9,50
Child rate
€5
Family rate
€24
Reduced price

under condition

3,50 € - 7,50 €
to get there
William the Conqueror Castle
William the Conqueror Square
14700 FALAISE

+02 (31)41 61 44 XNUMX XNUMX
Calculate my route
Falaise discovery pass
Visit the three unmissable sites of the birthplace of William the Conqueror thanks to the Falaise Discovery Pass, on sale exclusively at the Tourist Office.
* Solo pass: 20 €
* Family pass: €49