Dive into the sources of Normandy!
With family or friends, the Falaise – Suisse Normande destination invites you to explore another Normandy.
A tourist destination in the heart of Normandy
The Falaise – Suisse Normande destination is the ideal starting point for exploring our beautiful region. Ideally located, it is only 2 hours from Paris and 45 minutes from the beaches. In an authentic and preserved setting, take advantage of an abundant offer of services and entertainment, and something for everyone!
From the origins of medieval Normandy to the outcome of the Battle of Normandy
Travel to the heart of history, in the shadow of the walls which witnessed the birth of William the Conqueror, and the battles of the Battle of Normandy and the Falaise-Chambois Pocket.
The Suisse Normande: breathtaking landscapes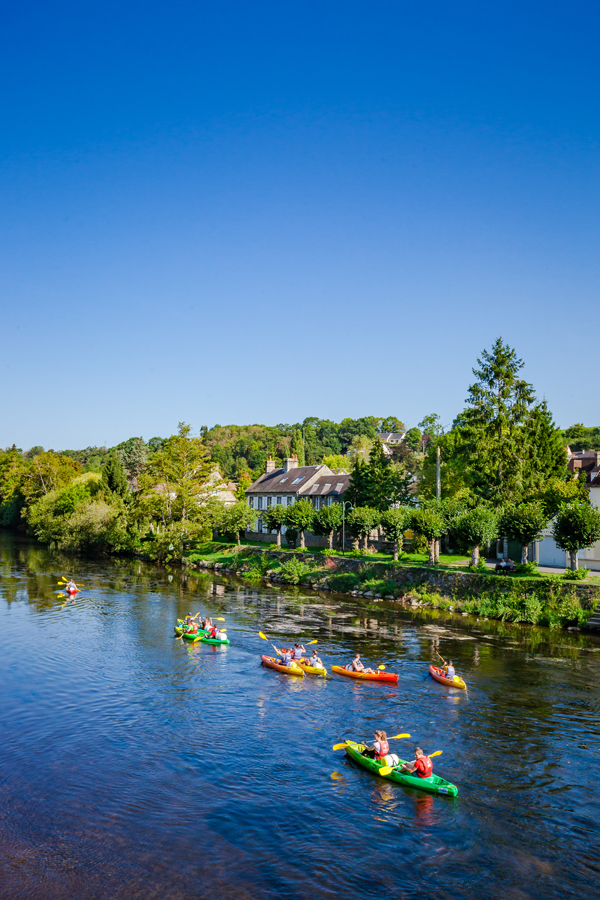 Come and enjoy amazing landscapes! From the quiet plains to the steep rocks of the Suisse Normande, outdoor activities are combined in the plural between mountains and rivers.
Taste Normandy with 100% Norman local products!
Experience the authenticity of Norman terroir, its flavors and its know-how, over our markets and meetings with our craftsmen, between tradition and modernity.

This Norman experience,
we are happy to share it with you, for an unforgettable stay!