Our structure
The Pays de Falaise Tourist Office was created in 1994 by extension of the Falaise Tourist Office in the Pays de Falaise, in the form of a non-profit association governed by the law of July 1, 1901. October 2019, the Tourist Office became an EPIC (public establishment of an industrial and commercial nature). It is chaired by a Management Committee made up of 20 members, socio-professionals and elected members of the Pays de Falaise community of municipalities.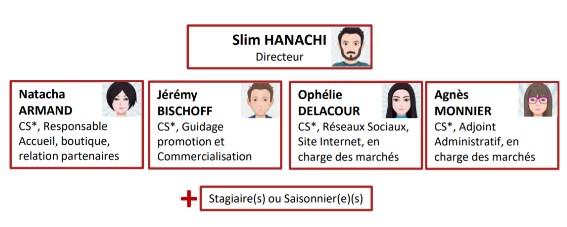 The structure employs 5 people, including a director.
Trainees and seasonal workers complete the team throughout the year.
The Tourist Office is located in the historic center of the town of Falaise, and a branch is open in Pont-d'Ouilly in the summer.
Our missions
Welcoming and informing the public
Communication
Promotion and the Press
Marketing of tourism products
Animation of the territory with the organization of cultural events
The tourist development of the territory