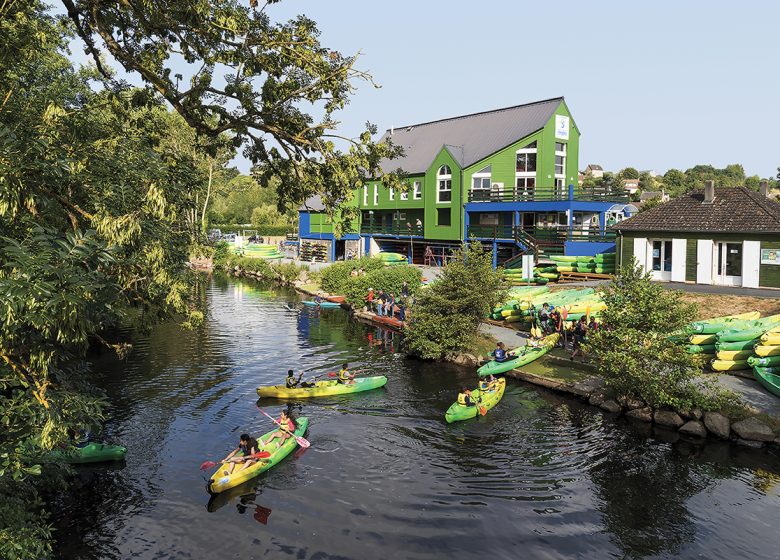 Through its various "Social Centre", "Youth and Sports", "National Education" and "Social and Solidarity Economy" approvals, Pont d'Ouilly Loisirs wishes to offer a diversified range of sports and socio-cultural activities open to all.

The following principles must be the common basis of all our actions:

- Promote the accessibility of sports, educational, cultural and artistic leisure activities for all;
- Create social ties;
- Privilege the collective interest over the individual interest;
- Integrate respect for difference at the heart of our actions;
- Participate in the animation of the territory;
- Advocate the taste for effort and performance, without making it an absolute priority;
- Promote social diversity;
- Involve, empower members to enable shared governance.

Eight main principles of which each member, each employee, must both be convinced but also bring them to life.

The member and the inhabitant are at the heart of the association's project. To do this, the actions of the association must allow the inhabitants of Pont d'Ouilly and the surrounding municipalities to be informed, to flourish, to share ideas, to meet people, to produce a dynamic of solidarity and to take action through volunteering.

Thus, the purpose of the "Pont d'Ouilly Loisirs" association is to organize leisure activities that are both in the field of local events (such as events, events and leisure activities for the population local, whether sporting, cultural and educational) but also in the field of sports practice (non-exhaustively: canoe rental, Acrobatic Park at Height, supervised sports activities, collective accommodation,).

In parallel with its Leisure Centre, the association manages a "Maison des Habitants" which aims to be a place of reception, entertainment and permanence of various partners (Secours populaire, Local Mission, RAM,).
Sports structure, leisure structure, tourist structure, childhood/youth structure and family recently... From now on, POL is a social structure assumed and claimed as such.
Activities
Sports activities
Canoe Kayak
GPS orienteering
Climbing
Gymnastics
Playground for children
Adventure course
Orientation course
Fitness trail
Pilates
stand up paddle
Table tennis
Archery
MTB
Yoga
Opening
All opening periods have passed. Please contact the owner directly for more information.
Prices
Payment method
Credit card
French bank and postal checks
French "Chèques vacances"
Cash
Services
Equipments
Aire de pique-nique
Covered picnic area
BBQ
Shower
Accommodation
Outdoor games
Parking lot
Restaurant
Equipped meeting room
Sanitaire
Multi-reception structure
Toilets
See more