Because holidays in Normandy are also synonymous with gastronomy, discover the essential cheeses of the region: Livarot, Pont-l'Évêque and Camembert. These three cheeses produced with the good raw milk of our Normandy cows benefit from a protected designation of origin (AOP) and a unique know-how.
Livarot and Pont-l'Évêque
During your stay in the Falaise – Suisse Normande destination, be sure to savor two PDO cheeses from Normandy: Livarot and Pont-l'Évêque. Come to the Graindorge cheese village to discover the secrets of these washed-rind cheeses with a tasty taste.
Livarot and its orange reflections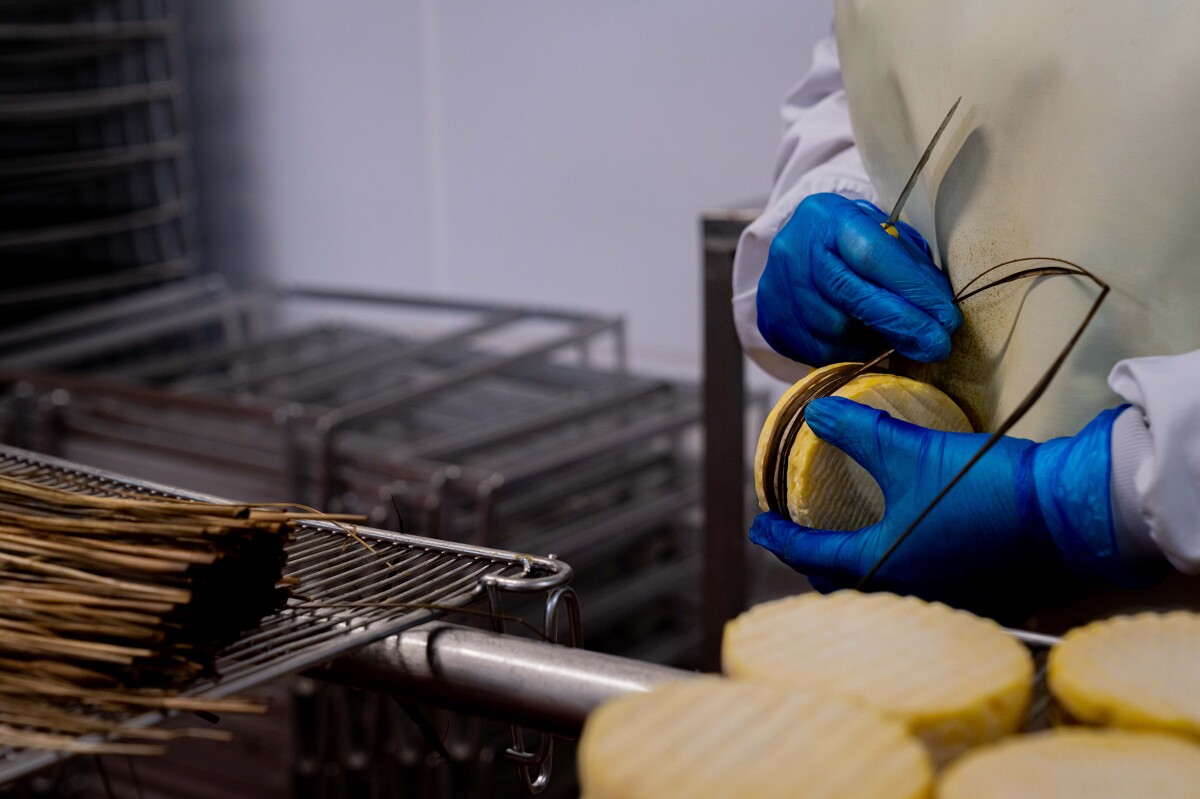 Recognizable by its orange color, Livarot is a round-shaped cheese with a melting paste and a frank taste. Elegantly surrounded by five strips of dried reeds, he is nicknamed the Colonel. Livarot remains the oldest AOP cheese in Normandy.
Le Pont-l'Évêque, between gentleness and character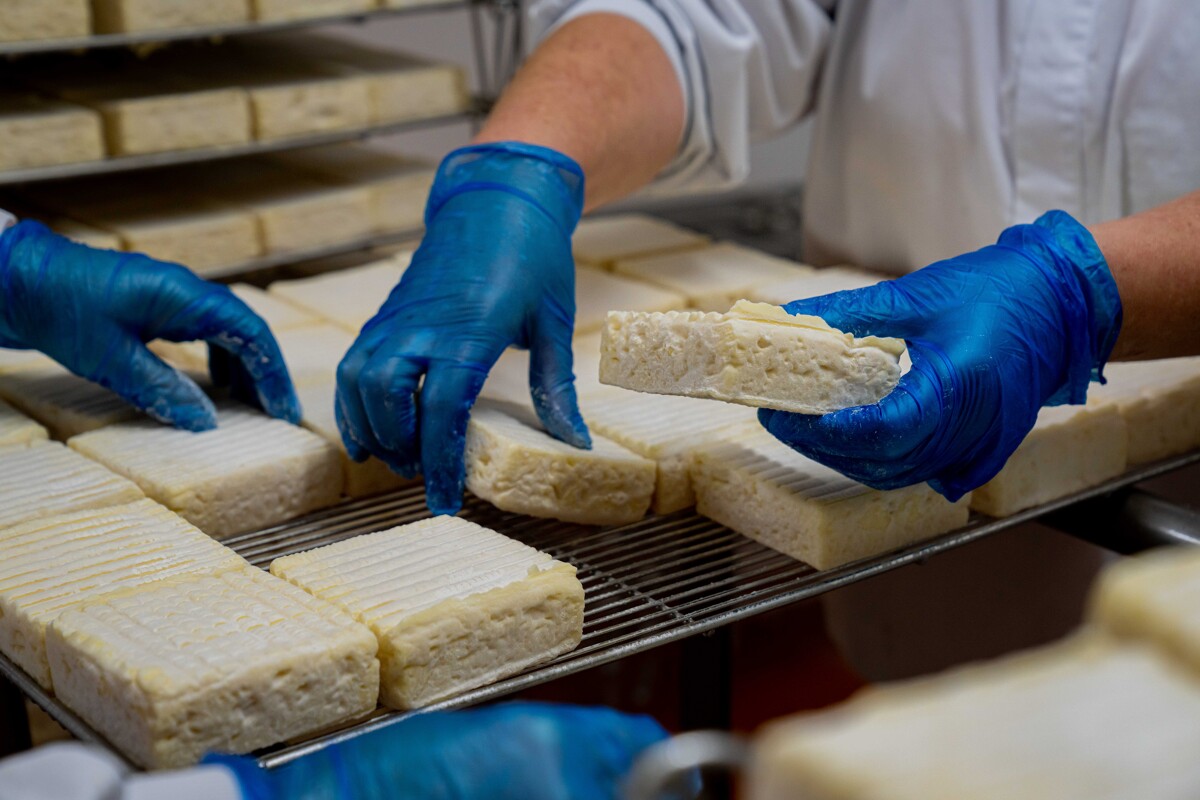 Soft and creamy, Pont-l'Évêque differs from Livarot in its square shape and less pronounced orange rind. Originally produced by Cistercian monks, this PDO cheese reveals different floral, fruity and animal flavors and thus appeals to all palates.
Camembert de Normandie, the most famous of our cheeses
Created by Marie Harel in 1791, Camembert takes its name from the eponymous village located in Orne. Camembert de Normandie AOP is a soft cheese with a bloomy rind produced exclusively with raw milk. During your visit to the Falaise – Suisse Normande destination, be sure to discover two Calvados camemberts molded with a ladle: the Carel and the Jort.
Carel's Mill
With its characteristic flavor of a farmhouse cheese, Moulin de Carel is listed in the top 10 Camemberts de Normandie in the Gault&Millau culinary guide. Founded in 1950, the Moulin de Carel cheese dairy is renowned for its supple, runny camembert with fruity aromas.
The Jort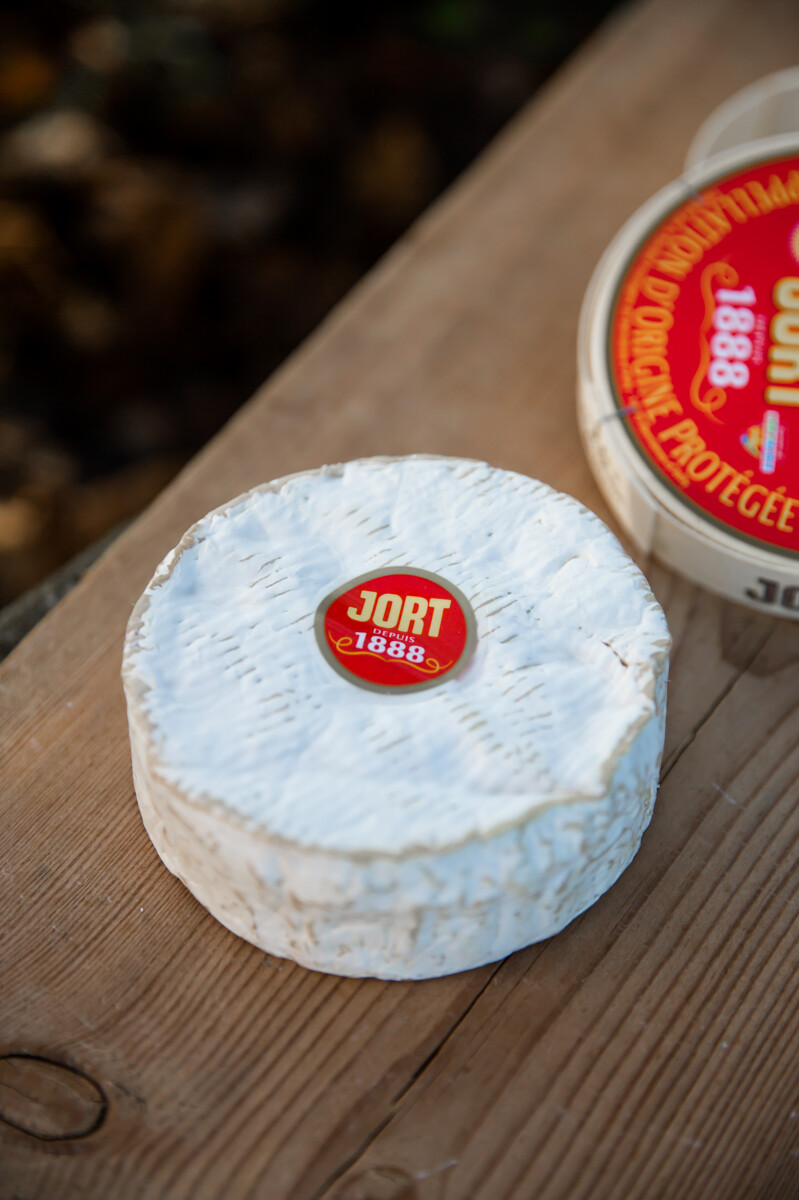 Born at the Bernières-d'Ailly cheese dairy in 1888, the Jort with the red label remains one of the oldest brands of camembert. Manually molded with a ladle, it has a soft and creamy paste with shades of gently salty yellow.
Don't hesitate to drop by the boutique of the Jort cheese factory located in Saint-Pierre-sur-Dives. You will find there, in addition to AOP cheeses from Normandy, many local specialties for direct sale.
Taste Norman cheeses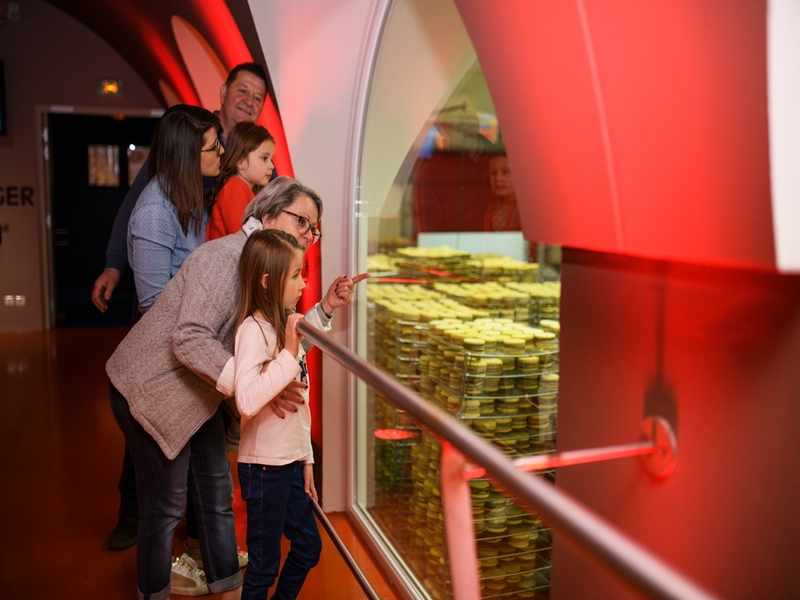 A visit and tasting at the Graindorge cheese village
To taste our raw cow's milk cheeses, go to Graindorge cheese village installed in Livarot since 1910. You can discover the stages of production of Pont-l'Évêque and Livarot in particular by entering the heart of the cheese workshops.
Visit the Camembert House
Located 30 km east of Falaise, the emblematic village of Camembert, surrounded by valleys with green pastures, is worth a detour. You will find the Camembert House installed in an authentic Norman farm of the 18th century. After visiting the museum, don't miss the cheese dairy. We discover the process of making Camembert de Normandie before continuing with a tasting!
The Normandy PDO cheese route, a gourmet itinerary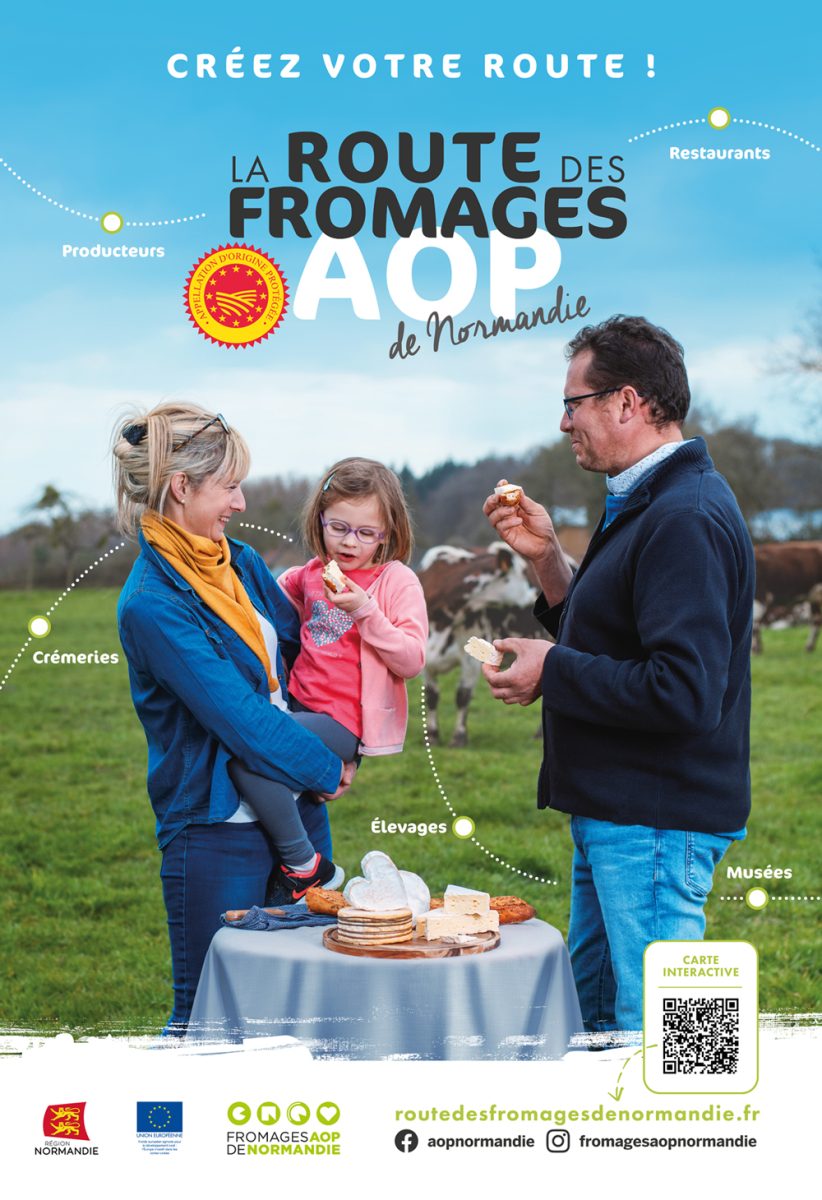 The flagship cheeses of Normandy are revealed through visits, sales and tastings. Explore the PDO cheese route from Normandy and its network of cheese factories and farms open to the public.
Which wine to choose?
To accompany these delicious cheeses, whether Livarot, Pont-l'Évêque or Camembert, choose a red wine from Les Arpents du Soleil. Produced locally in Vendeuvre, this unique vineyard in Normandy offers delicate wines that have won several awards.