What would you say to discovering the Suisse Normande along the water going down the Orne valley? Departing from Pont-d'Ouilly, follow the course of the river through picturesque gorges framed by impressive rock faces.
Descend the Orne valley from Pont-d'Ouilly to Clécy by canoe
Embark with family or friends for a canoe-kayak session to discover the most beautiful landscapes of Normandy. There descent of the Orne in Suisse Normande is done independently with transport by minibus on the outward or return journey of your nautical excursion.
A day in canoe-kayak in Suisse Normande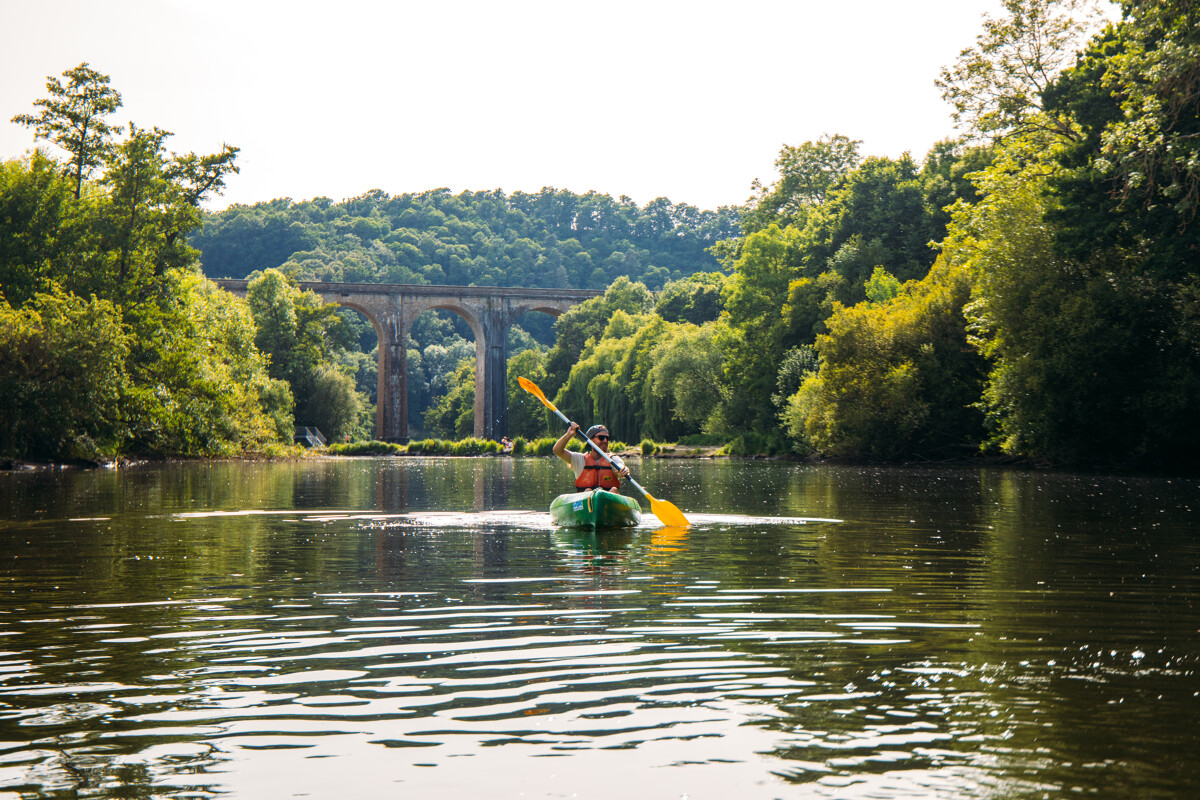 The course from Pont-d'Ouilly to Clécy allows a 12 km river descent in a two-seater canoe or a single-seater kayak. Give yourself half a day or a day with a picnic halfway through, and venture into the heart of a wild nature with surprising landscapes.
This descent in calm water promises at times happy splashes while passing over the rapids of the dams which punctuate the route. The arrival in Clécy is marked by the passage of the sumptuous viaduct of the Lande and its majestic arches.
An alternative allows you to follow a shorter route of 6 km from the Ham pier, halfway in Pont-d'Ouilly and Clécy.
In Pont-d'Ouilly, a canoe trip for beginners
Nautical roaming on the Orne by canoe-kayak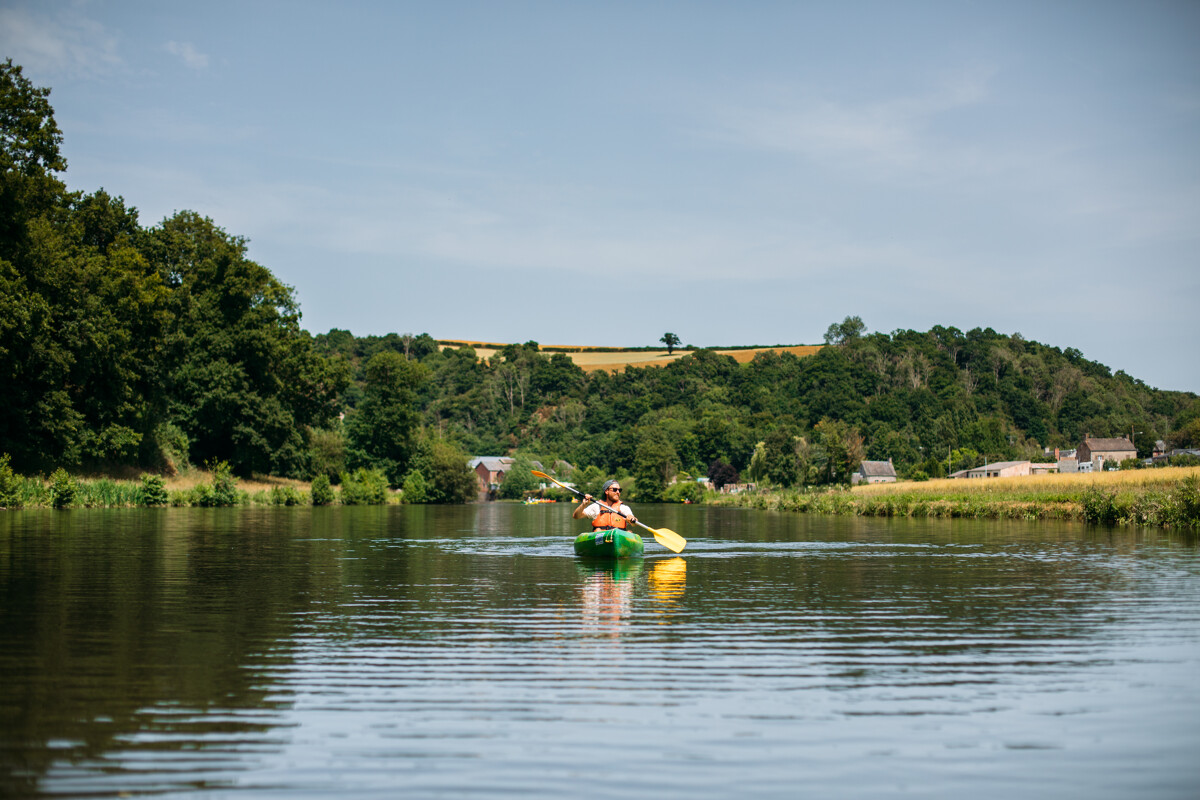 The more adventurous can undertake the descent of the Orne by canoe-kayak on 40 km from Pont-d'Ouilly to Val de Maizet, via Clécy and Thury-Harcourt-Le-Hom.
Duration of canoe-kayak routes
Route from Pont-d'Ouilly to Clécy: 12 km – 3 hours
Course from Clécy to Thury-Harcourt-Le-Hom: 14 km – 3 h 30
Route from Thury-Harcourt-Le-Hom to Val de Maizet: 15 km – 3 h 45
Are you a seasoned practitioner? Treat yourself with a nautical tour of 57 km on the Orne river. The descent takes you in four stages from Pont-d'Ouilly to the city of Caen.
A canoe trip on Lake Rabodanges
In the south of Suisse Normande, Rabodanges lake also offers a body of water equipped for the practice of canoeing. Follow the banks of the lake and go up the Orne to Putanges on a 10 km route.