Discover the Falaise – Suisse Normande destination during a short walk, in an urban environment or in the heart of nature. On foot or by bike, let yourself be tempted by our ideas for short hikes to share with the family.
The Remparts circuit
The Val la Hère
Cycle route Cliff Greenway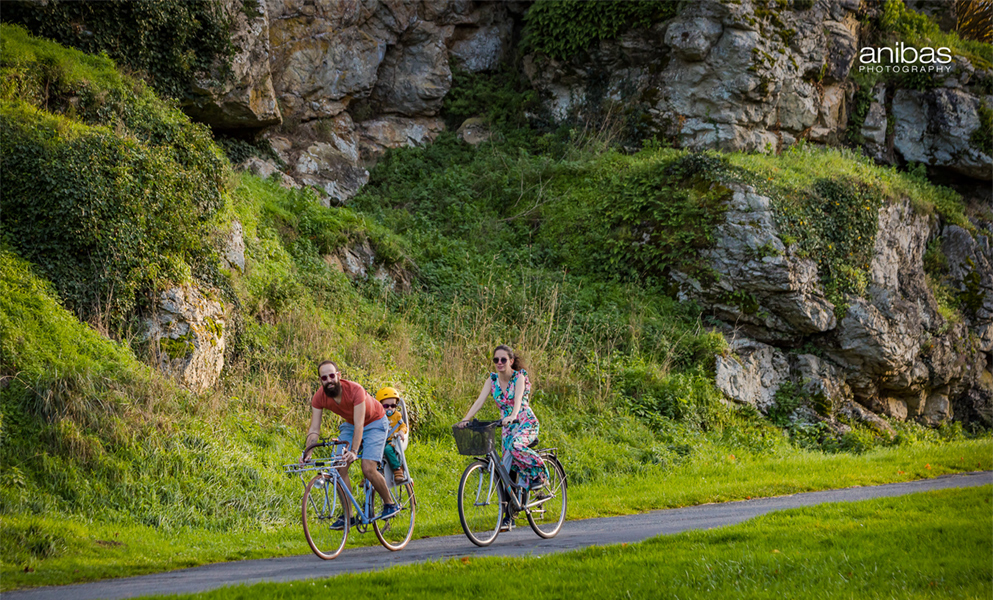 From Falaise, go for a 17 km bike ride (about 1h30). The route follows part of the old railway line which has become the Ante greenway. This quiet and bucolic cycle path will take you to the village of Damblainville.
The circuit continues on a secondary road leading to the Mesnil Soleil manor and then to the Versainville castle. You will then reach Falaise through the hamlet of La Chapelle.
In the footsteps of Marie Joly