In August, the show "La Fiancée de Falaise" returns in its latest version under the sign of the Return to Peace!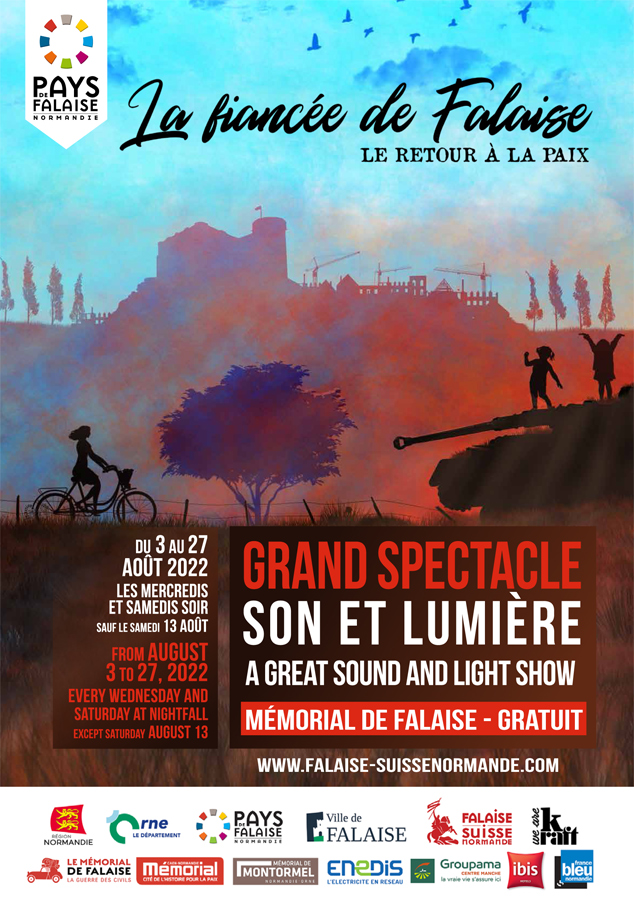 From the Landing beaches to the Reconstruction sites, passing through the final battle of the Falaise-Chambois Pocket, let yourself be carried away by the story of Louise, a young resident of Falaise, caught up in the turmoil of the Second World War.
Through this great historical show combining sound, light and video effects, (re)discover the fate of Norman civilians who witnessed the terrible hours of the Occupation, the liberation, and the difficult reconstruction of Normandy.
Thanks to staging and effects that are as breathtaking as ever, La Fiancée de Falaise invites you and your family to live an unforgettable historical experience!
The Cliff Bride
A show to be found every Wednesday and Saturday at 22:30 p.m., from August 3 to 27 (except August 13), on the facade of the Falaise Memorial – The Civil War.
Free access.